MIT support Pharmaceutical & Biotech manufacturers recruit & retain industry 4.0 professionals
With a maniacal focus we have centred our business on the recruitment of Manufacturing IT Professionals. Our name, Manufacturing IT Recruitment, is evidence of our commitment to the recruitment of MES & Automation professionals.
We have cultivated our reputation as the trusted recruitment partner for regulated manufacturers, tech vendors & integrators across Europe & North America. Don't just take our word for it – read what our clients say about us.

Access to the right talent
Candidates who have hands-on experience with your Manufacturing IT stack, and who understand your manufacturing processes.

Employee value proposition
In this candidate-driven market we advance the profile of your business, ensuring candidates join you, instead of your competitors.

Reducing your time to hire
We are deeply invested in this niche space. We know the right talent pools to source profiles from, and work at lightning speed to ensure you hire the top talent. Giving you a competitive advantage.
We have centred our business on the recruitment of Manufacturing IT Professionals within the Pharmaceutical and Biotech manufacturing verticals.
Manufacturing Execution Systems (MES)

Manufacturing Execution Systems (MES)
Process Controls & Automation

Process Controls & Automation
Computer System Validation (CSV)

Computer System Validation (CSV)
What our clients say about us
"Daniel is the best choice of consultant for your next career move within the MES industry. I was really impressed with his performance, not only with his market & technical knowledge, but also with his ability to help a client evaluate all possibilities."

Emerson
"I appreciate working with Daniel. We hired Daniel on a Retained basis, and he returned excellent profiles. The whole process was quick, pragmatic and goal oriented. I am looking forward working with him again in the future."

Jens Woehlbier

CEO Werum IT Solutions
"MIT Recruitment are very enthusiastic & willing to provide a great consultancy support not just throughout the recruitment process. Their professionalism extends beyond the responsibilities as a recruitment company."

Bayer
"Daniel provided a high level Manufacturing IT Sales Executive who is an excellent fit to our organisation & who I'm sure will deliver significant benefit to our existing team. Daniel is effective & responsible. When critical recruitment decisions are required, they are always executed with professionalism & consideration to the people, the organisation & business."

Rockwell Automation
"Daniel is currently supporting us with several senior vacancies for our teams in Germany, UK & US. He provided relayr with an efficient senior level recruitment service. The quality of candidates that Daniel delivered, is exceeding my expectations by far. He is very responsive to any of my requests, and his turnaround to bring in candidates has been outstanding. Looking forward to our next hires together!"

Relayr
"Daniel & MIT Recruitment delivered on our project with candidates above our expectation within the shortest time frame possible – we will retain their services again!!"

ptc
some of our valued clients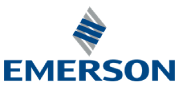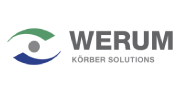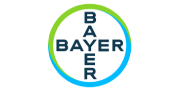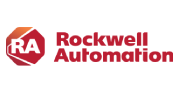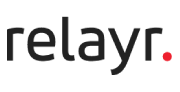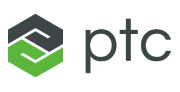 To arrange a discovery call to find out how we can help with your Industry 4.0 hiring during 2021 please book in a time slot on our calendar or call UK + (44) 203 992 9389 or US + (1) 332 216 3508.